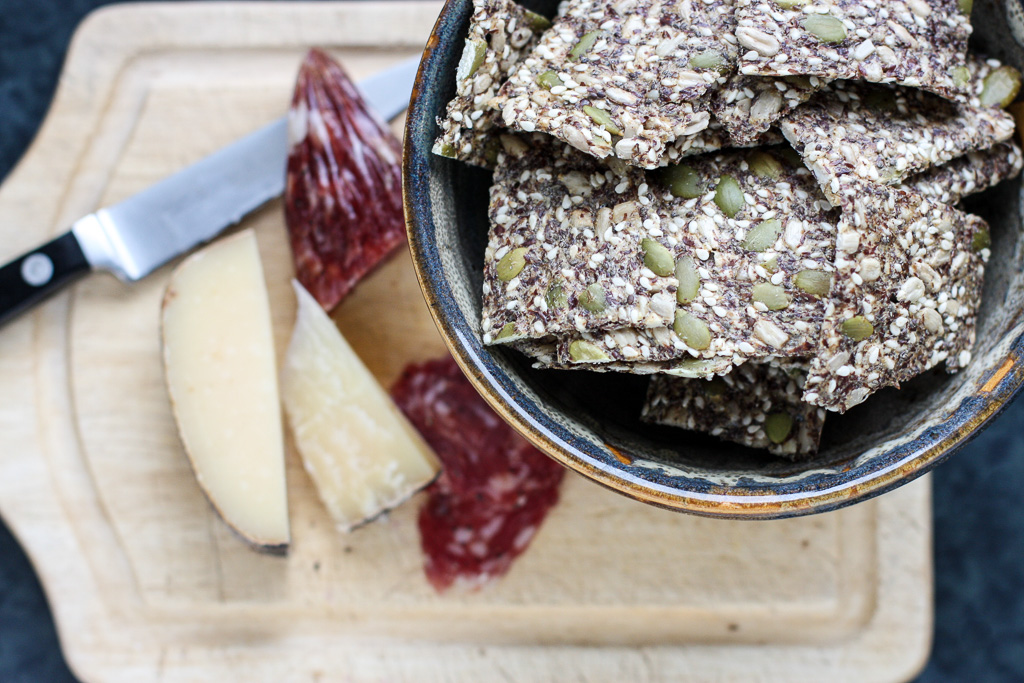 One of the things about an LCHF/ketogenic lifestyle that really works for me, though it admittedly doesn't work for everybody as it stalls weight loss for some, is my ability to eat cheese. I love cheese. If I could healthily exist on red wine and cheese I probably would and when I was eating a more paleo diet cheese was definitely one of the things I missed.
Yes, I do know that neither of these thinks are all that healthy for me and I get why the paleo kids don't think its good for you. All of that 'its food for baby cows, potentially full of hormones' stuff makes total sense to me but… but my palate absolutely loves cheese's creamy, fatty, goodness. Yes, I can do without, and I have, but I don't want to and since I am no longer looking to lose weight I indulge my craving for cheese.
I do try to be good though and limit my daily dairy to heavy cream for my coffee (no I don't put butter in my coffee), home made ice cream occasionally and a bite of cheese each day, either in a recipe or as a high fat snack. What I do miss though is a good crunchy cracker to put my cheese on. That is until I tried these ones from one of my favourite low carb cookbooks, The Real Meal Revolution
by Juno Proudfoot, Sally-Ann Creed and Professor Tim Noakes.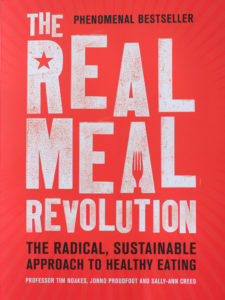 Love this book! Seriously love it.
I have made several of the recipes from this book and they have all been great, but one that I go back to every couple of weeks is these seed crackers. All seeds, some fibre, water and salt is all that they are made of. No grain, no nuts, just some seeds and water. They miraculously hold together even with a nice chunk of cambazola or coconut brie (have you ever tried coconut brie? Oh my!).
I use ground flax seeds in my version so that they are more easily absorbed, and because I usually have them. I also substitute some of the sesame seeds with a bit of chia seed. The chia helps to hold them together and adds a touch of omega 3 and additional fibre.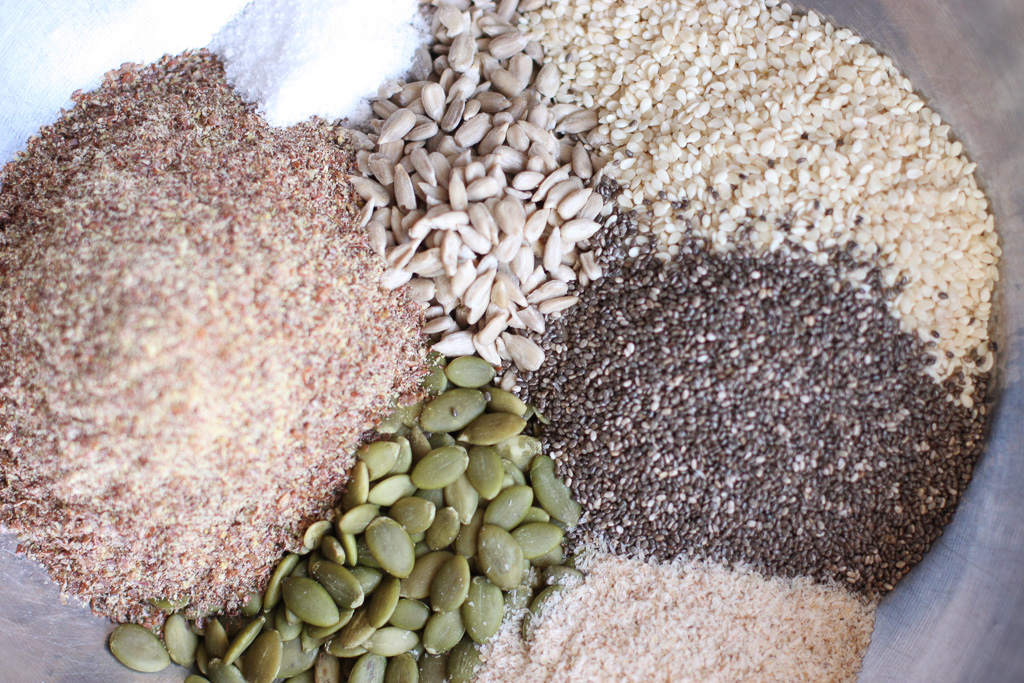 You literally just mix all of the seeds together with some water and salt, spread them very thinly on a parchment lined baking sheet and bake them at a low heat for about 1 1/2 hours until they are dried out and a bit browned.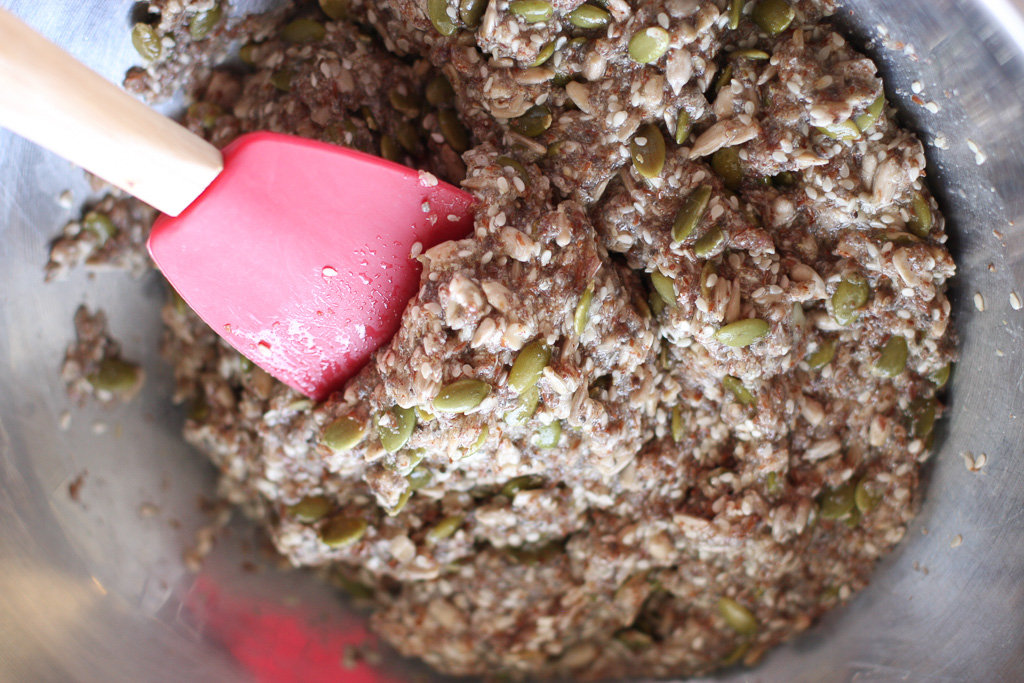 I use a long silicone spatula to spread the mix thin, and I push my seeds to the edges of the baking sheet in order to make a nice clean edge.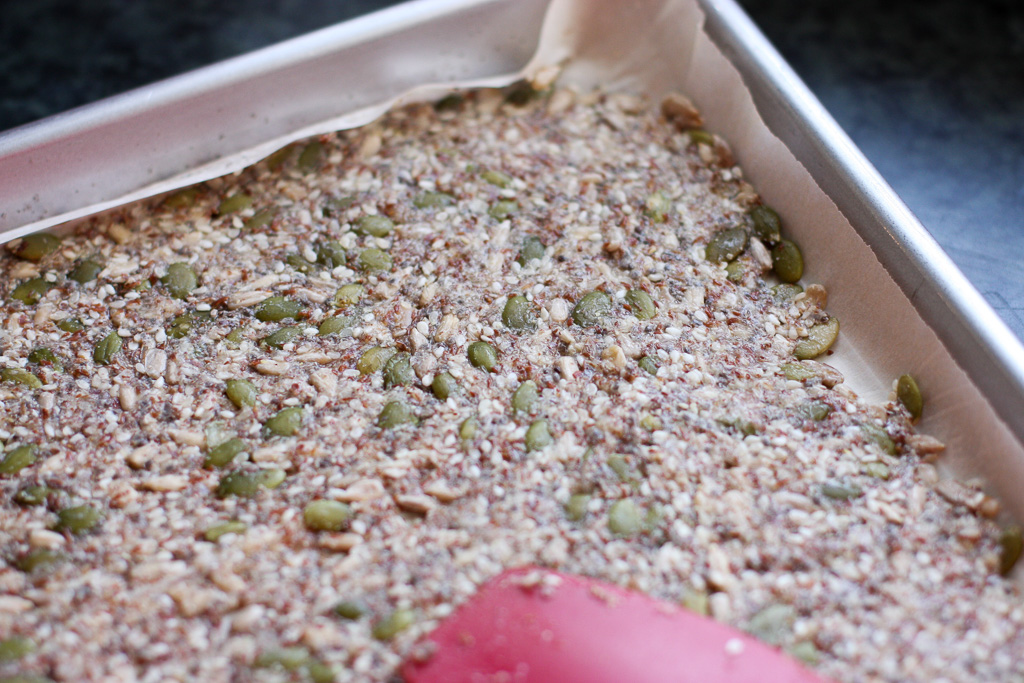 The other trick that I have found useful is to take them out of the oven at about the 1 hour mark, cut them into squares with a pizza cutter and then put them back in the oven to finish. If I catch them before they are too crisp I get nice even edges without wasting a lot of seeds to breakage. You could definitely just break them roughly once they are done, which looks fabulous on a charcuterie board, but you end up with a lot of crumbs that just go to waste. Try them both ways and tell me if I'm right.
Depending on the size of these crackers, you'll get about 50 of them at about 2 carbs and 2 g fibre each!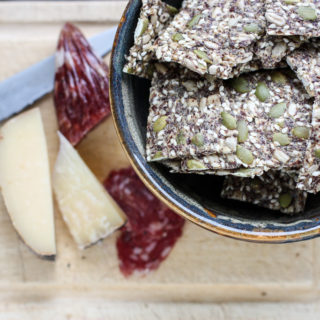 Low Carb Seed Crackers
Crispy, flavourful and super easy to make, these crackers are perfect for a wedge of cheese, a bit of pate or a slice of charcuterie.
Print
Instructions
Preheat oven to 300 °

Place all ingredients into a bowl, mix well.

Let mix sit for a few minutes until thickened a bit. Meanwhile lay out some parchment paper onto two baking sheets.

With a large flexible spatula, spread the mixture thinly onto the parchment paper, using the edges of the baking sheets to create a square edge. Try to avoid holes in your mixture but work to get the seeds very thin.

Bake for 1 hour, turning the pans occasionally for even browning. At the 1 hour mark take the pans out of the oven and with a pizza cutter or sharp knife cut the crackers into squares. You want the mix to still be a bit moist and flexible when you do this. Return to the oven for an additional 20 - 30 minutes until crisp and lightly browned.

Remove to a rack and let cool. Break along cut lines.
Recipe Notes
These store well for several days in an open container in the cupboard.